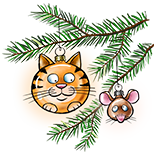 play pleasant holiday music
Hello, I'm Mike Tackett and I draw stuff.
On this website, I've posted a few cartoons and illustrations culled from a checkered career devoted to silly art. If you're looking to waste precious time and put off all those worldly responsibilities, you've come to the right place...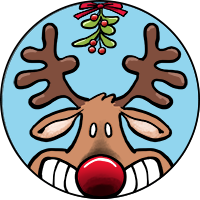 Its that festive time of the year once again --
think Santa, reindeers, and mistletoe.
Just your old-fashioned Hawaiian-style Christmas card.